Top 15 Apps for Private Landlords
June, 2016 - We compiled list of best 15 apps (besides Landlordy app itself) that help our landlord lives be more effective, better organized and less stresful.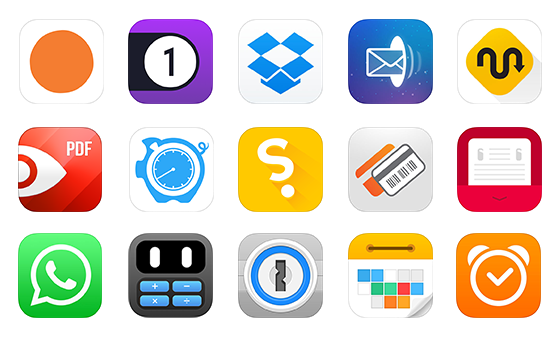 Top 15 Apps for Private Landlords (Besides Landlordy)
This won't be the typical list of apps that you can see over and over again when you google for landlord (or property management) apps, with usual suspects like Zillow, RightMove or Houzz on the top spots.
We compiled a list of apps that can be valuable part of your day, every day, built to do one thing very well and they are pleasure to use. Apps that can help you be more effective, better organized and help to keep through the day. These apps deserve to be on the (first) homescreen of your mobile device together with Landlordy.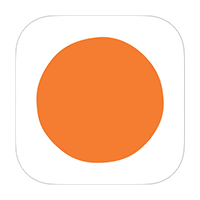 Free, optional yearly subscription from $7.92 per month
Get from the App Store
Headspace is meditation app that helps to understand and practice meditation basics to become more focused, a bit more positive, and a little bit less stresful when dealing with stupid and petty stuff that we all have to deal with in our landlord lives. Research shows that regular meditation can have a physical effect on the brain, causing those areas associated with learning to grow and the parts which generate stress responses to shrink. If 10 minutes in the morning can make our day a little better it is worth a try, right? First 10 meditation exercises are free.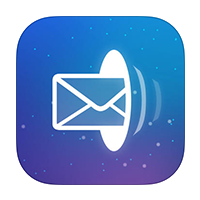 Free, don't forget to reward authors at least with 5 stars review
Get from the App Store
How many times when browsing email, news sites and social networks you find something (like article on legislation changes or special offer in the vendor homepage) you need to mail yourself to read or act on it later? Mail To Self makes it super easy - just tap "Mail to self" icon in the share menu and it's in your inbox a second later. No more typing you email address every time you need to send yourself a web page, image, video or anything from a browser.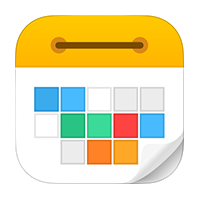 $6.99, freemium version with in-app purchase available
Get from the App Store
While there are already default (and free) calendar app from Apple on your phone, there are a lot of reasons to pay for Calendars 5. For example - it has great built-in task manager, integrated with Reminders app, to enter new calendar event you can just write "Meet John at Starbucks on Sunday", it has great search, it plays well with both Google Calendar and Apple's built-in Calendar and works equally well on iPhone and iPad. Our landlord lives are full of events and tasks to remember and it makes perfect sense to use app that makes managing these more efficient and pleasant.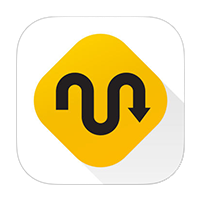 40 drives every month free, unlimited drives - $5.99/monthly
Get from the App Store
Self-managing landlords can claim travel expenses for tax deduction for any trips they take for their property business. That includes going to the bank, lawyer, to rented properties to show round tenants, inspect homes and carry out repairs. You just have to keep a log. MileIQ automatically logs your drives and calculates their value, without manual logging. App is "always on" drive tracker - it catches drives and locations automatically, makes it easy to classify drives as business or personal and even do it automatically for your common drives (like when you are visiting your rental properties or lawyers office). The best part - app will provide mileage logs and reports with the push of a button, ready when you need to provide detailed mileage log to your accountant or revenue service.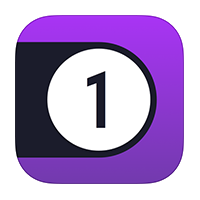 $2.99, use free to block just one type of annoyances - e.g. just ads
Get from the App Store
Our iPhones and iPads are becoming integral part of our daily lives and we have learned to keep an eye on battery and mobile internet usage to stay connected with the world and productive. 1Blocker is an app that keeps those annoying internet ads, cookie notices and trackers away, helping save phone battery and reduce mobile network usage - tests show that using 1Blocker decreases page loading time and total downloaded data on average by over 50%. You need to run this app just once and webpages on your phone will start to open quicker (using less network) every day from now on.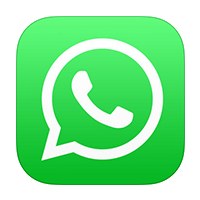 free and most probably - already installed on your phone
Get from the App Store
iMessage is perfect for messaging with family and friends but what to do when your tenant has Android phone? And it also does not feel right to become a "friends" on the Facebook with your tenant just to send rent invoices and payment receipts. WhatsApp is perfect messenger app to communicate with tenants - you can send text, photos or PDFs and you can see if tenant has received and read your message. WhatsApp is available on iOS, Android and Windows mobile devices - there is a pretty good chance that your tenants have installed it already. By the way - now it works on your computer too, in the web browser.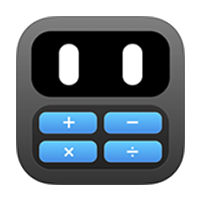 free, $1.99 in-app purchase for unit and currency conversion features
Get from the App Store
A calculator app may not seem like a thing to buy for your iPhone, after all, it has a built-in calculator. Calcbot is not just a calculator, it is a great one - what you are typing goes into the equation, in a small font just below the answer. In this way, you can see your work, and as your equation gets longer, you always see the current result based on the numbers you have typed so far and have access to history of previous calculations. But Calcbot is more than that - it helps with unit conversion as well ($1.99 in-app purchase). Besides conversion for categories like weather (e.g. Fahrenheit to Celsius), weight (e.g. ounce to gallon), area (e.g. square foot to square meter) you can convert between 19 more categories (over 500 units total) including currencies (auto-updated to latest currency rates).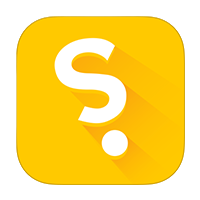 $2.99, similar freemium app (a bit more nerdy one) - Calca
Get from the App Store
When planning holidays or next buy-to-let investment you need more than Calcbot though. While Soulver describes itself as "the notepad calculator" it is more like a Notes with Excel powers. The best way to use Soulver is to pen down the complex problem in simple language. You can write your calculations in human language, line by line and see related numbers calculated instantly. You can share and save your calculations and edit previous ones. Don't forget to check the keys with an ellipsis in it - it lets you choose between few useful ways of using the operation (like percentages).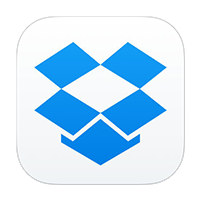 register for free 2GB account, premium plans start at $9.99/month
Get from the App Store
Even our list of apps can't be complete without Dropbox. While Apple's iCloud Drive is getting better with each iOS release, it has no dedicated app for managing your files and does not have proven track record that Dropbox has for years syncing files between mobile devices and Windows, Mac or Linux computers. It helps you keep your most important files safe (even from yourself if you have accidentally deleted one) and available from anywhere - online or offline, for free or a very reasonable price. Many other apps are well integrated with Dropbox out of the box (Landlordy uses Dropbox for storing app data backups).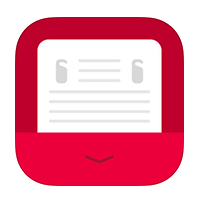 free, in-app purchase for pro features (e.g. text recognition) from $5.99
Get from the App Store
One of the top apps well integrated with Dropbox is Scanbot - document scanner in your phone or tablet. Just hold your mobile device over a document and Scanbot will automatically recognize it, take the scan in the perfect moment and make corrections like perspective correction and color adjustments. You can scan and save even a multi-page documents to PDF files and it is easy to configure that all new scans will be automatically uploaded to your Dropbox. Pro features provide text recognition, search, smart automatic naming and more.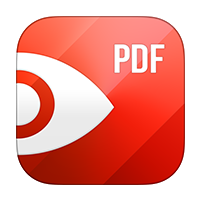 $9.99, don't be afraid paying for desktop class app on your iPhone/iPad
Get from the App Store
Speaking of PDF files, in real estate, you can spend all day inside of a PDF files - it is one of the best and most universal format to send a document to another person. Almost any computing device can view them and they will almost always display as needed with formatting and layout intact across all manner of platforms and devices. PDF Expert 5 is a must-have app for anyone who reads, annotates or edits PDF documents on iPad or iPhone. It allows you to mark up documents with highlights and handwriting, insert text and stamps, sign and even merge PDFs. Moreover, PDF Expert 5 is the best choice for filling out PDF forms right on your iPad and iPhone. Great Dropbox integration as well.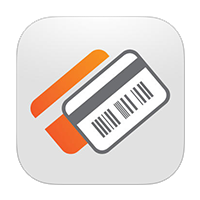 free, supported by ads and special offers within the app
Get from the App Store
It is frustrating how many different cards we have to keep in our wallets. All the grocery stores, airlines and gyms, all the restaurants, repair shops, craft and office supply stores has loyalty and discount cards. Mobile pocket app is super convenient way to have all your cards on hand without an overstuffed wallet - take photo of the both sides of the card and add barcode that you can present at the store for scanning when needed.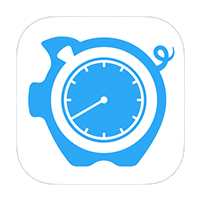 free, in-app purchase for unlimited entries - $4.99, pro version $9.99
Get from the App Store
Landlords have many roles to play (and some of us even have a day-time jobs) - we are working on documents, visiting our properties, doing repairs, communicating and working with others like lawyers, accountants and vendors. It is good idea to track time on jobs for better understanding where our time goes and how effective we are. HoursTracker is app made for freelance and hourly workers but can be surprisingly well suited for landlords. App makes it easy to track our time on different jobs and helps with estimating financial value of our work (and may help to make a better informed decision when the time is right to hire a professional property manager).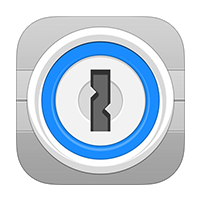 free with optional $9.99 in-app purchase for pro features, paid desktop app
Get from the App Store
You know that using the same password for different apps and online services is bad. But how many you can keep in head without writing them down? Three? Five? 1Password takes care of your passwords by helping you choose unique and strong password for every app/service you use and remembers all of them for you. You need just one password or your fingerprint (if your mobile device has TouchID support) to access all your passwords. Increasing number of apps has already built-in support for 1Password and if not - you can copy your password from 1Password with just a few taps. App can help you keep secure other kinds of private information, from addresses, credit card numbers and pincodes to locker combinations.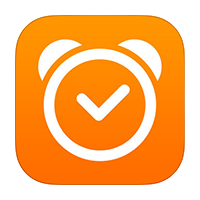 free with optional Premium subscription $1.99/month
Get from the App Store
We started in the morning with Headspace, now it is time to go to sleep with Sleep Cycle. App helps you fall asleep faster with sounds of your choice, will track your sleep during the night using phone accelerometer and microphone and will wake you up in the morning in your lightest sleep phase possible to help you feel rested and relaxed. You can add quick notes (like Stresful day, Drank coffee) and get nice charts after that tries to put your sleep in relation with weather, moon phase, your activity and other data to help you adjust your sleep time to have a better rest.
Latest Landlordy updates
In May and June we released three updates (4th one is on the way) that were focused to improve performance and stability of the Landlordy and have resolved a number of issues that our users have experienced. We have a lot to do to keep Landlordy ready for next iOS version (coming in autumn) and to implement new features that we have planned for Landlordy. Meanwhile we want to wish you a great holidays and may all good tenants be with you!