Landlordy 2018 year-end update
Can you believe it's December already? During 2018 we released seven app updates. We spent a lot of time improving the foundation of Landlordy and we wanted to highlight some of the most important things we've done this year to enhance Landlordy's usability, performance and your data privacy.
There are some notable changes these updates delivered:
App performance improvements, should be especially notable if you have a large number of properties and history accumulated in the app;
Swipe shortcuts for the reminders, allowing you to share late notices with tenants, or adding planned maintenance dates to your Calendar;
Even better integration with the iCloud and Files app, allowing you to add, copy/paste or drag&drop multiple attached images and pdf files with a single action as well as saving exported transaction data to spreadsheet-compatible format with or without attached documents;
Support for compliance with EU General Data Protection Regulation (GDPR) coming into effect from May 25, 2018. None of your or your tenant data is (or was) stored on our servers, but we made sure you can opt-out even from our fully anonymous collection of the app crash diagnotic and analytic data, if you want.
Of course we also added support for latest and greatest Apple devices released this year like iPhone XS, XR and XS Max as well as new iPad Pro models. You can see detailed list of changes for every Landlordy version by checking out Landlordy changelog.
Making things bigger
At 40 years old, only 50% of the available light enters the retina of our eyes. When people say "My old tired eyes can't read this" usually it is because they can't.
Some of the under-the hood changes that we had worked on during this year, was making sure Landlordy supports dynamic text size settings of your iOS device. Latest Landlordy version 1.9.5 has shipped these changes to your device. We hope that for many of you this will be a meaningful improvement of the experience using Landlordy!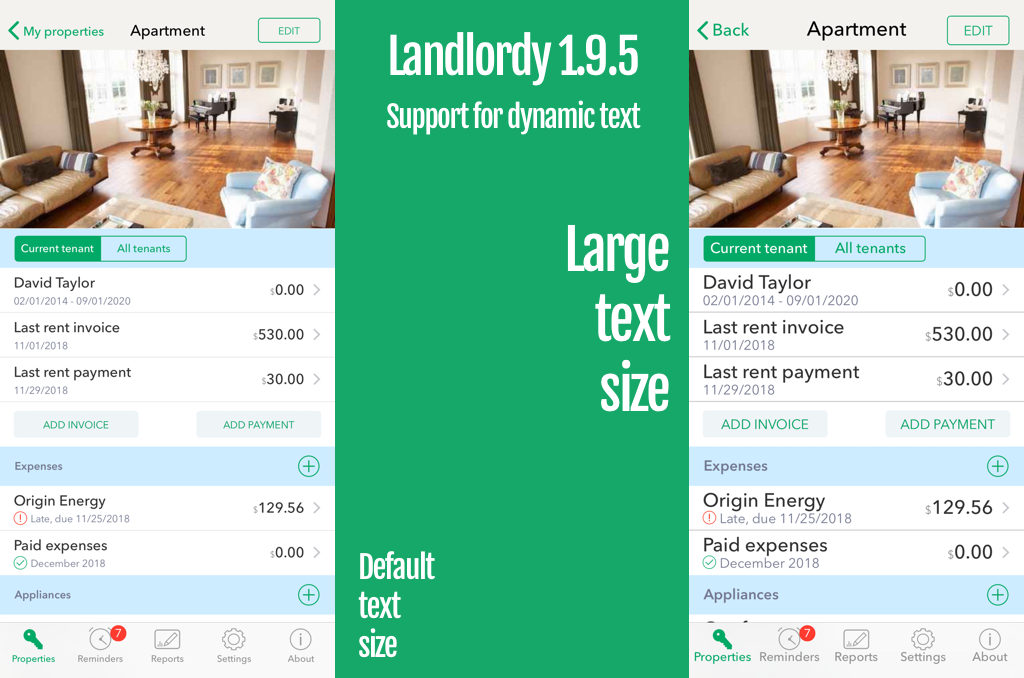 You can adjust the default text size on your device by launching Settings.app, opening General-Accessibility section and adjusting text size slider. Apps on your device that support dynamic type will respect this text size setting by making text in the app larger or smaller (you may need to relaunch Landlordy after you have changed this setting).
What's next?
Now that we made sure that Landlordy has strong foundation, we can start to introduce great new features in the coming months. Some of them are indeed long due...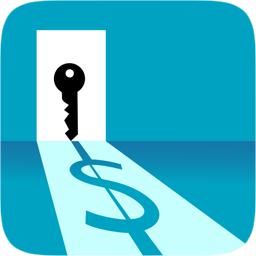 Yes, we are working on
Landlordy version 2,
stay tuned!
Best wishes for 2019!
The Landlordy Team wish you happy holidays and we are looking forward to serve you and your business in the 2019!
P.S. If you want to send greetings to us, the best way would be to add your review/rating for the Landlordy app in the App Store (you can do this from app itself in About tab). That would make us really happy :)
Thank you,
Landlordy Team